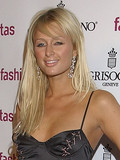 How tall is Paris Hilton?
Here you find the height of Paris Hilton.
The height of Paris Hilton is
5ft 6.9in(170cm)
Do you think Paris Hiltons height is incorrect? Please tell us by leaving a comment!
Top 10 celebrities:
| | | |
| --- | --- | --- |
| slightly shorter (169cm) | same height (170cm) | slightly taller (171cm) |
Comments
Peyton
2012-05-07
Paris Hilton is 5'9". I have stood next to her when both of us had on 3" heels, and I am 5'9" even.
Kayla
2012-05-25
Shes not that short. I'm 5'7 and i got to meet her
Amelie
2012-08-22
It's true! She is 5ft6.9in (170cm)
Kayla and Peyton are wrong.